Sherrie Olson – 175023
Licensed Massage Therapist
Sherrie is a graduate from Lincoln Tech, Brockton MA. Her modalities include Swedish, Therapeutic, Deep Tissue, Trigger point, and Prenatal massage. Sherrie has a passion for helping people with long and short term neck and back issues, improving circulation throughout the body, and helping clients to reduce pain. Come in and see how she can help you! Come and see how she can make a difference for you!

Shellie Seely – 265967
Licensed Massage Therapist
Shellie is a graduate of Advanced Massage Therapeutics. She loves helping people to heal through massage. She is excellent at working on troubled areas of muscular tension as well as giving a soothing relaxing massage.  Her modalities include Swedish, therapeutic, and deep tissue massage. In her words, "I love finding the cause of a muscular problem and solving it for the long-term wellness of the client. It is very fulfilling to help someone move towards less pain in life and to see their quality of life increase." Come in and see what Shellie can do for you!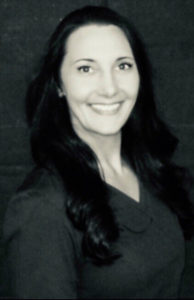 Jessica Stewart – 264126
Licensed Massage Therapist
Jessica is a 2011 graduate from Lexington Healing Arts Academy. She has a bachelors degree in kinesiology from Morehead State University. In addition to her massage and kinesiology experience she also has a background in nursing. Being certified in Active Release Technique ( ART) she has worked with Iron Man and many athletes of all ages. Jessica is also certified in treating Repetitive Motion Injuries ( RMI). Growing up as an athlete she understands the strain it puts on your body during and many years to follow. She also understands the benefit from massage. She specializes in medical, sports, trigger point, and therapeutic massages.  She is passionate about healing through massage and excels in deep tissue! Come and see how she can make a difference for you!
Abigail Tate – 266906
Licensed Massage Therapist
Abby's passion for helping people prompted her to pursue a career in massage therapy. After her own struggles with pain and experiencing amazing relief through massage therapy she made the decision to become a massage therapist and help others as well. She is a graduate of Advanced Massage Therapeutics. Her modalities include Swedish massage, hot stone therapy, injury, pregnancy, reflexology, and deep tissue. Abby has a strong therapeutic touch, and super positive outlook, and is passionate to work with clients to help them find relief from pain as well as de-stress from life's many pressures. Come in and see Abby for an amazing massage!
Elizabeth Elliott – 268591
Licensed Massage Therapist
Elizabeth's background in education and Humanities with concentrations in Spanish and Religious studies are just the beginning!  She is a practiced and passionate massage therapist as well as a Yoga instructor and Functional Medicine Health Coach!  In addition, she is a Level 3 Fascial Stretch Therapist. Fascial Stretch therapy improves the mobility of your nerves & the flexibility of your muscles and fascia by focusing on the fascial lines that connect through and warp around muscle, nerves, organs, and just about everything else in your body.  Elizabeth has an unbeatable passion for prevention and healing through massage therapy – one that is inspirational and embodies the physical, spiritual, and emotional aspects of wellbeing.
Jennifer Cleary – 167182
Licensed Massage Therapist
Jeni is a graduate of the medical massage program at Spencerian College. She is passionate about helping clients live a pain free life. Studying alongside a naturopathic doctor as well as working in a wellness clinic for 5 years has led her to believe in a holistic approach to optimal health.  She is experienced in treating individuals with injuries, disease, muscle tension, and many other maladies. Whether it's Swedish, deep tissue, or assisted stretching, etc., Jeni caters to each person, no matter which modality may be required. She believes that every "body" has its own voice. Using a unique blend of energy and focus, Jeni strives to tap into that voice to determine the messages your muscles are sending about the troubled areas that need work.  This helps her to deliver an amazing, personalized massage that helps to bring health and pain relief to the client.  Book with Jeni today and see what a difference she can make for you!
The body is a temple that must adequately be cared for so that the soul may shine brilliantly through.
-JC