Joe Rodgers – 107464
Licensed Massage Therapist
Joe has been a massage therapist since 2003 and graduated from Advanced Massage Therapeutics. His specialties include; Swedish, Therapeutic, Deep Tissue, Trigger Point, Sports Massage, Cupping (cocoon and body wraps), Hot Stones, Detox, Reiki and Chair Massage. He's finally in a position to focus all of his energy on Soluna and bringing better health and wellness to the community. He loves to see the reaction from clients when they experience a fabulous massage.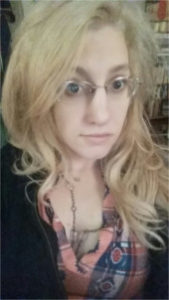 E
mily Shown – 173214
Licensed Massage Therapist
Emily is another graduate from the Louisville School of Massage. Her modalities are; Swedish, Therapeutic, Deep Tissue, Trigger Point, Sports massage and chair massage. She's been massaging for 6 years now and has a great passion for it. She also loves Yoga and promoting a healthier way of living. Give us a call and schedule a massage with her. You'll be glad you did.
Sandra Flaherty- 163051
Licensed Massage Therapist
Sandra is another graduate from Advanced Massage Therapeutics and her specialties are; Swedish, Chair Massage, Therapeutic Massage, Deep Tissue, Pre-natal and Infant Massage. She gives a great massage and did I mention she loves doing Deep work. Schedule a massage with her and see for yourself.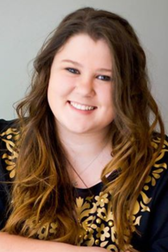 Sherah Reynolds – 105929
Licensed Massage Therapist
Sherah is a graduate from Louisville School of Massage, 2013. She has a passion for Pregnancy massage and helping expecting mothers transition through their body change and prepare for birth. She also has been known for giving exceptional Relaxation massages. Her focus is to help and encourage you to feel your very best. Offering positive energy and a warm smile, Sherah is outgoing and passionate as a Licensed Massage Therapist. She also offers; Lomi Lomi, Deep Tissue, Swedish, Cupping and Facial Massages. Request her services online or by phone.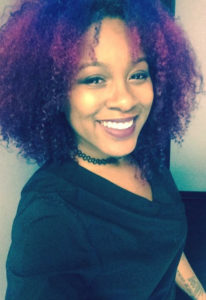 Kountiss Johnson – 242065
Licensed Massage Therapist
Kountiss comes to us from Iowa State where she graduated from La'James International.  Her Modalities include Deep Tissue, Swedish, Therapeutic, Trigger point, Prenatal, Reflexology, Sinus relief, Hot Stones. Her passion is helping clients who have muscular symptoms and aches and pains feel better and increase their overall health. Kountiss is also a certified massage Doula.  She loves to do prenatal massage and is ready to help in the delivery room as well!  Kountiss is passionate about massage, come and see for yourself!
Kristin Candler – 174589
Licensed Massage Therapist
Kristin has been a therapist since 2012 and graduated from The Utah College of Massage Therapy. Her specialties are Sports Injury and Recovery, Structural Integration, Low Back and Hips, as well as Deep Tissue and Trigger Point (Also; Swedish, Therapeutic, Pre-Natal, Chair Massage, Lymphatic Drainage, Shiatsu, Acupressure, Reflexology and Cranial Sacral). Her passion is understanding the origin of the problem and starting treatment at the source to provide longer lasting results. Kristin truly loves what she does and it shows in every massage!
Nicole Yablan – 244693
Licensed Massage Therapist
Nicole has been a professional massage therapist for 15 years. She studied at the Nevada School of Massage Therapy in 2003 and recently moved to Louisville from California.  Her modalities include Swedish, Deep Tissue, Structural Integration, Therapeutic, Trigger Point, Injury Recovery, Reflexology, Cranial Sacral, and multiple energy work modalities such as Reiki and Access Bars. Nicole has a passion for personal growth and healing and is currently studying to add life coaching to her tool belt. She believes that a holistic approach, attention to body, mind and spirit, are crucial to complete health and wellness. Nicole is excellent at customizing each clients massage to their specific needs and aiding in their overall wellness!  Come and see how she can make a difference for you!
Danny Willian Gonzalez – 174226
Licensed Massage Therapist
Danny comes to us all the way from Cuba where he served as a Physical Therapist from 2008 to 2015 when he relocated to Louisville KY where he graduated from the Louisville School of Massage.  His specialties include Deep tissue, Swedish, and Therapeutic Massage as well as Injury Recovery Massage, Sports related massage and both pre-event and post-event sports massage.  His background in physical therapy along with his knowledge and practice of massage make him the perfect therapist for anyone needing special care.  Danny's passion is helping people to heal through the practice of massage therapy.  Come and check out his amazing massage technique!  
Michelle Oliver – 109686
Licensed Massage Therapist
Michelle is a licensed massage therapist practicing for over 15 years in Kentucky. She attended Louisville School of Massage and has worked in a variety of settings including spa, medical, and local events.  Michelle continually strives to expand her knowledge and skills through continuing education courses.  She knows from personal experience just how beneficial massage can be and she loves to help clients receive the amazing benefits of massage.  Book with Michelle today!
Robert Jennette – 109683
Licensed Massage Therapist
Robert graduated from Louisville School of Massage in 2013 and has been on staff as a massage therapist in a Chiropractor and rehabilitation clinic since then.  Robert specializes in Deep tissue, Swedish and Therapeutic massage.  His passion is finding out the specific needs of each client and customizing his massage to help bring about healing and relief.  Book today and see how he can help you!