December 2020 Customer – Jennifer Graff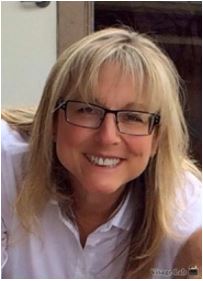 I am an average, 53-year-old woman with average 53-year-old challenges.  I am one of Soluna's first customers.  As a practicing lifestyle nurse and employer consultant, I knew the many health benefits of massage.   I had begun to realize that all of the help and guidance I was giving relentlessly to others, I wasn't giving to myself.  I didn't feel well, and it bothered me that in some areas of my life, I was not "walking the talk".  With their help, I began to put my sanity and my health first.  Soluna provides such an incredible service and value.  I felt so much better right out of the gate that I began to work towards reducing then eliminating my regularly prescribed medications.   Within months I was prescription drug free.  For that alone I am so incredibly proud of myself.  I now spend less per month on my weekly massage than on my past prescription medications (and MD visits too!).
Soluna helped me heal in many ways, most importantly I realized that "I" mattered and "my" health needed to be a top priority in my life….the same advice I have given countless others for years. These visits can help anyone feel better and may even motivate you to improve other areas of your health that you may have been neglecting……it happened to me and I always say that if I can make these lifestyle changes, literally anyone can!
This is important…Soluna is affordable, your health is everything without it nothing else really matters.  Head to toe, I am rejuvenated each week I visit.  It has been incredible.  I tell all of my clients/patients this weekly/bi-weekly remedy is one of the biggest bangs for their buck they can spend their money on.  Soluna has become a high priority in my life, the benefits seem never ending for my health and as long as they are in business, you will see me every week (sometimes twice) at this amazing place with their kind, professional, knowledgeable and very talented staff.
Can you tell that I love Soluna Massage?  One of my sons is also a regular client.  At age 30 he realizes the many benefits that his mother does and couldn't be a healthier young man (yes, he pays for himself….lol).  You are never too young or too old to start taking your health seriously.
"A healthy person has a thousand wishes, an unhealthy person has but one" said a very wise woman!